You've probably seen this picture worthy alley popping up on your timeline. Well ladies and gents, I've found it! It's the alley way to a restaurant called Vyoone's. Vyoone's is the only black-owned restaurant in the Garden District. I would classify it as a "casual fine dining restaurant". The menu is made up of French Cuisines and Swanky Drinks. I mean my mimosa came with edible flowers…tell me thats not swanky! Sorry guys…these delicious mimosas aren't bottomless.
The restaurant has 2 floors, a courtyard and houses local artists' art so there are plenty of photo worthy areas in the restaurant.
Food portions could've been a little bigger but hey the french don't eat much..haha. I got the grilled salmon with sautéed spinach, topped with lemon caper beurre blanc and a side of grits. It was really delicious. Grits tasted really good and the salmon was cooked perfectly. The consensus around the table was that everything was good. I really enjoyed this month's brunch and I learned a lot from the ladies.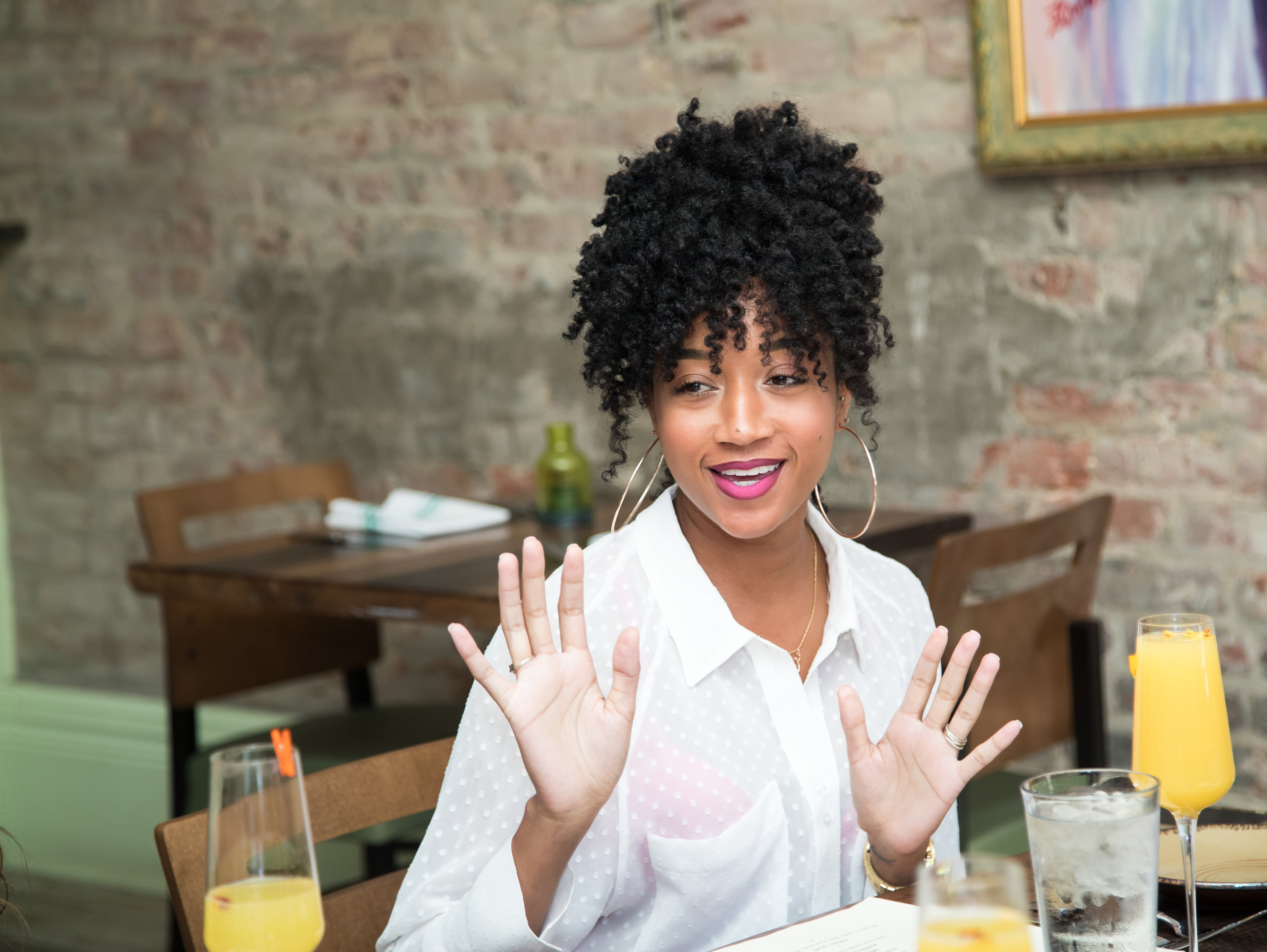 For my look I decided to give mamacita vibes with a one-shoulder ruffle red dress from Boohoo. The dress also comes in 4 other colors! Let me know what ya'll think!
Check out some style from the other ladies.